Hotel Esplanade offers personal meeting rooms in the heart of Stockholm
Conference, mingling event, meeting, dinner party, showroom or afterwork?
Hotel Esplanade is a personal boutique hotel in the heart of Stockholm overlooking the Nybroviken quay. We combine an excellent location, with the pleasure of personal service and homey spaces.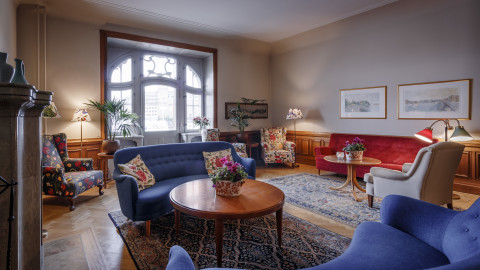 Small conferences or meetings
Choose between our  breakfast room on the main floor with its beautiful windows and the opporunity to furnish chairs and tables as desired. Space for maximum 30 people.
Alternatively, our cosy lounge with couches on tje 2nd floor with view over the Nybroquay, för smaller meetings or individual interviews. Space for maximum of 10 people.
Cost 2000 SEK / half day, regardless of which room you wish to book. Coffee/tea and mineral water. Projector available if required. For reservation, contact info@hotelesplanade.se / 08-6630740
Dinner party, mingling event or afterwork
Hotel Esplanade is a perfect place to gather friends, colleagues or acquaintances for dinner, mingle or after work to celebrate launches, celebrations or kickoffs etc. Our homey spaces are located centralley in Stockholm, with the best location on Strandvägen.  We have beverage rights for beer & wine and caters good food from excellent chefs. We help and support you from first stage of planning, to implementation.
Do you want to know more? Contact Nina, nina@hotelesplanade.se / 0705-770045.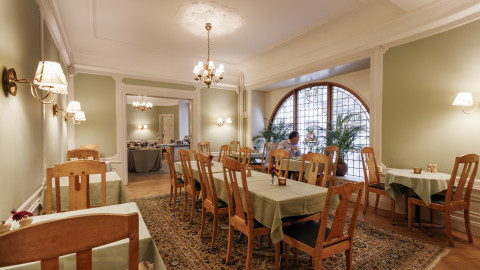 Interviews or Workshops
Organize group interviews or workshops for up to 30 people in our beautiful Breakfast room. Alternatively, choose to have individual small interviews in our secluded and relaxed lounge on the 2nd floor.
Cost 2000 SEK / half-day, regardless of which room you wish to book. Coffee / tea and mineral water. Projector available if required. For reservation; contact info@hotelesplanade.se / 08-6630740